Welcome to Big Horn Steakhouse
Big Horn Steakhouse Haugesund is located in "Kråkereiret" by Risøy Bridge, entrance from the quay. Here you can enjoy both a wonderful meal and a wonderful view over Smedasundet. The restaurant has seating for up to 100 people, as well as outdoor seating on the terrace in summer. There is a separate VIP-room for private parties, business dinners and conferences.
Underneath you will find the current campaigns for Big Horn Steakhouse Haugesund.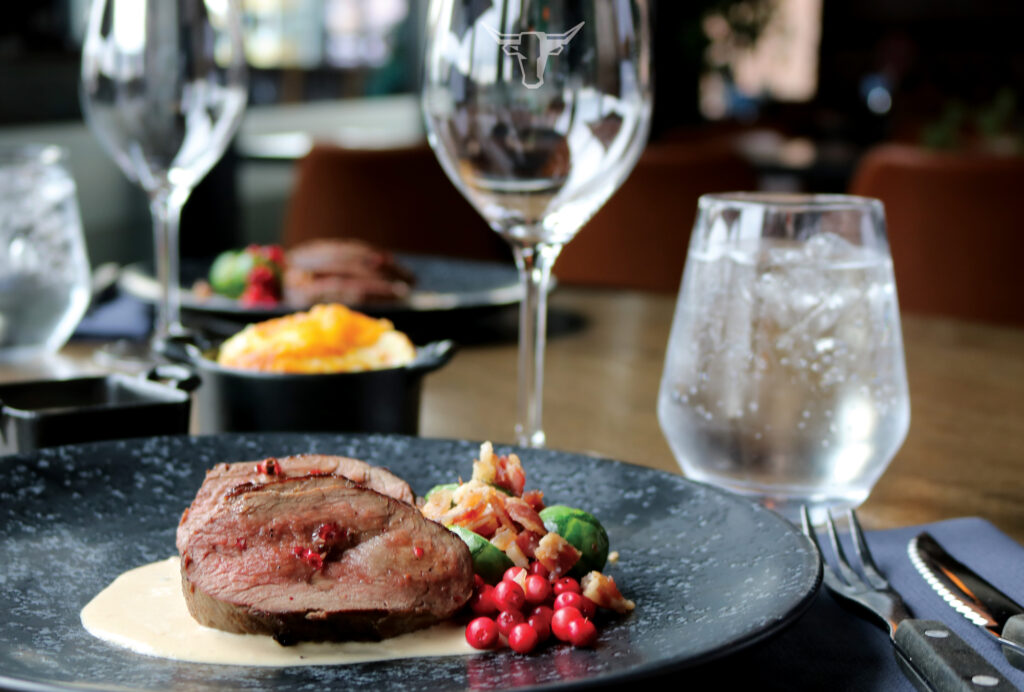 Enjoy the taste of autumn at Big Horn Steakhouse! Fillet of Venison served with bacon, Brussels sprouts, lingonberries, cream sauce and your choice of potatoes!…